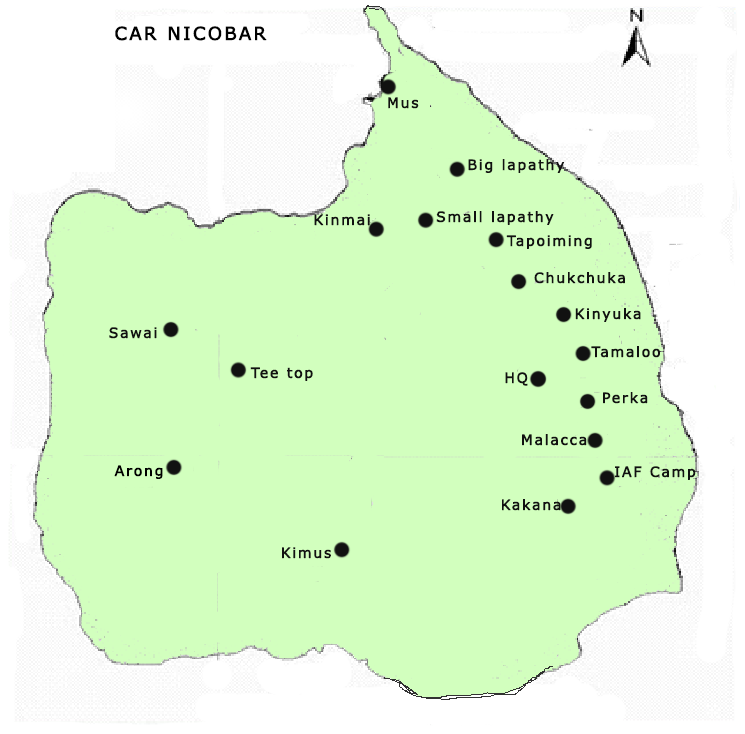 District of Nicobar came into existence on 1st of August , 1974. Before this, it was a part of District of Andamans. It is headed by DEPUTY COMMISSIONER stationed at Car Nicobar. The District is having 3 sub-divisions viz. Car Nicobar,Nancowry and Great Nicobar. The second sub-division has jurisdiction over all islands of the district except Car Nicobar. However, for smooth functioning of the administration, it is divided into three circles under the supervision and control of Assistant Commissioners who work directly under Deputy Commissioner.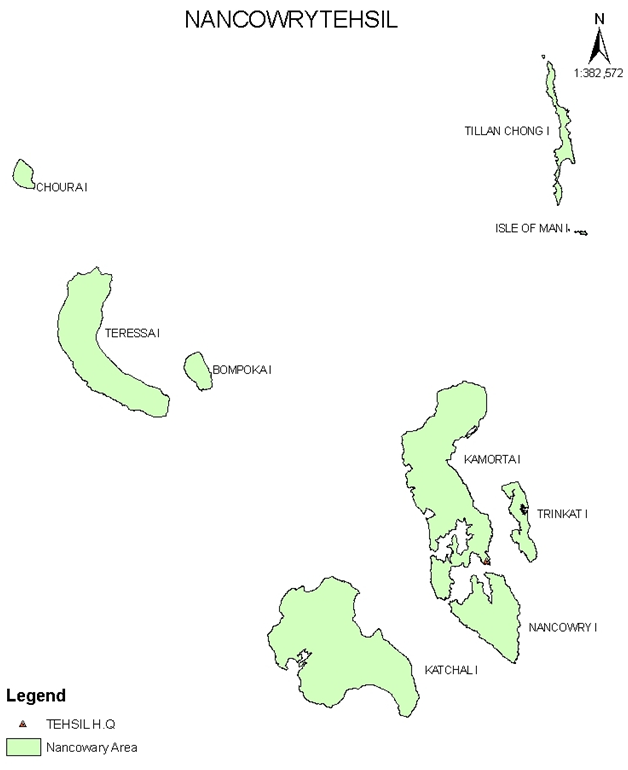 Nancowry refers both to a single island, and to the group of adjoining islands, that are a part of the Nicobar Islands chain, located in the northeast Indian Ocean between the Bay of Bengal and the Andaman Sea.The island itself is 67 km, and approximately 160km south-southeast of Car Nicobar, the northernmost Nicobar island. Nancowry, like the Nicobar islands generally, is under the sovereignty of the nation of India. It is also part of the Nicobar and Andaman Tribal Reserve Area, Nancowry Group of Islands are accredited as the most beautiful islands in the Nicobar group. The Nancowry division consists of few more islands which are named Kamorta, Chowra, Trinket, Kachal, Nancowry, Teresa. The entry in these Islands is prohibited to outsiders and would have to get a permit to enter.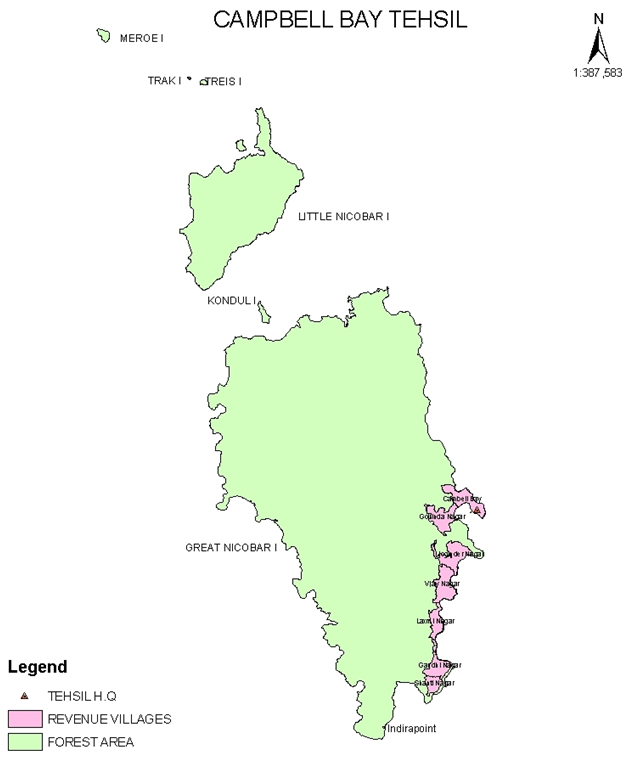 The Great Nicobar Island is where a large variety of wildlife thrives, splendidly segregated from the rest of the Nicobar Islands by the six-degree channel. The submarine life along the innumerable isolated beaches is indescribably beautiful. Most of the nicer beaches with clear water ranging in colour from pale lime to cobalt blue are found on the relatively more isolated western coast of these islands. Even if the tribal population inhabits most of these islands it's worth an adventure. 170-km by road from Port Blair.